The Hiroshima company also markets its sensational Mazda CX-30 in the United States. As you know, it is a crossover of 4.40 meters in length that in Spain has a starting price of 30,000 euros. Nevertheless across the ocean this vehicle has a much more tempting priceplus it is now improved to make it more efficient.
Specifically, it must be said that across the ocean the Mazda CX-30 is available with a 2.5 Skyactiv-G gasoline and naturally aspirated engine, which now has significant improvements. One of them allows you to raise its power to 194 hp, which is much more than the 122 hp that its access version offers here with a 2.0 Skyactiv-G. That engine also delivers a torque of 252 Nm. Therefore, it now allows to offer 5 CV more than in its previous version.
The Mazda CX-30 is now more powerful and efficient
As well as being more powerful, that 2.5 Skyactiv-G used by the Mazda CX-30 across the ocean is now also more efficient. And it is that those of Hiroshima you have just been graced with a cylinder disconnection system. Thanks to this, its average consumption approved in the United States is reduced to 29 miles per gallon, the equivalent of about 8.1 l/100 km. And that's 0.6 l/100 km less than before.
In addition to improving this gasoline engine, remember that It is always accompanied by a six-speed automatic transmission and a four-wheel drive system., the Mazda CX-30s introduce improvements to increase safety and comply with the new regulations of the IIHS, which is like 'our' EuroNCAP. To do this, this crossover now incorporates side airbags in the rear seats as standard, belts with pretensioner in the rear and new leg protections in the door panels. No further details are given, but the Japanese firm says that it has also made improvements to the B and C pillars of the vehicle.
In the US they are more expensive by 450 dollars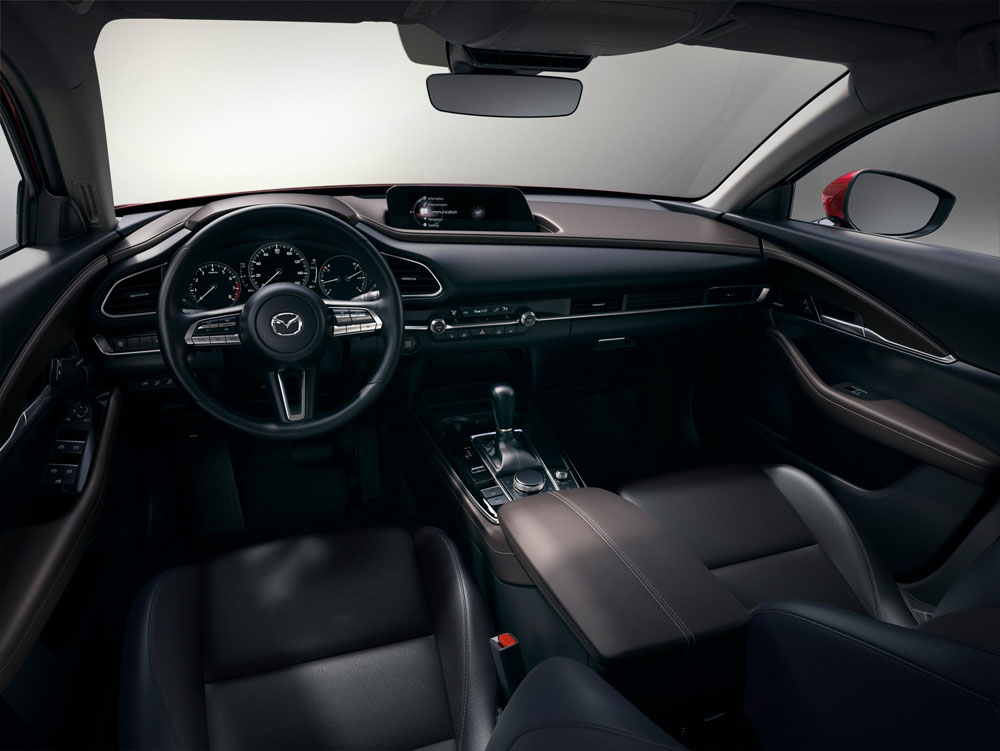 It is true that improvements do not seem to arrive at the equipment level, but the starting price of the Mazda CX-30 in the United States is now increased by $450 (470 euros), since part of 22,950 dollars (23,915 euros). Despite this, the access version already has elements such as Full LED headlights, rain and light sensors, 16-inch wheels, seats upholstered in fabric, 'hands-free' access and start, 8.8-inch multimedia system, sound system with eight speakers, frame with a 7-inch screen… Not forgetting the aforementioned all-wheel drive system.
And also driving aids built into your i-Activesense. Among them is the speed control with Stop & Go function, the automatic high beams, the blind spot sensor or the lane change assistant among others.
Up to 253 horsepower for the Mazda CX-30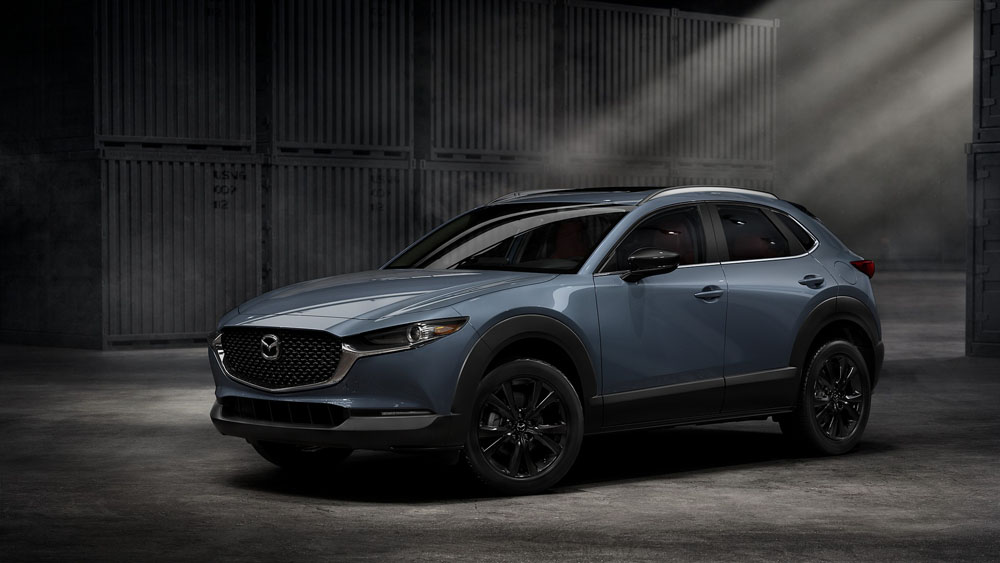 Those in the United States who need extra energy know that the Mazda CX-30 that are sold there also do it with a supercharged version of that 2.5 Skyactiv-G. That engine raises its power to 253 hp, while the torque is 435 Nm. Like the atmospheric one, always combined with a 6-speed automatic transmission and a four-wheel drive system.
And for you to keep in mind, these are their prices across the ocean:
CX-30 2.5 S: 22,950 dollars (23,915 euros).
CX-30 2.5 S Select: 25,400 dollars (26,470 euros).
CX-30 2.5 S Preferred: 28,220 dollars (29,450 euros).
CX-30 2.5 S Carbon Edition: $29,290 (€30,525).
CX-30 2.5 S Premium: 31,060 dollars (32,670 euros).
CX-30 2.5 Turbo Premium: $33,800 (35,225 euros).
CX-30 2.5 Turbo Premium Plus: $35,400 (36,890 euros).